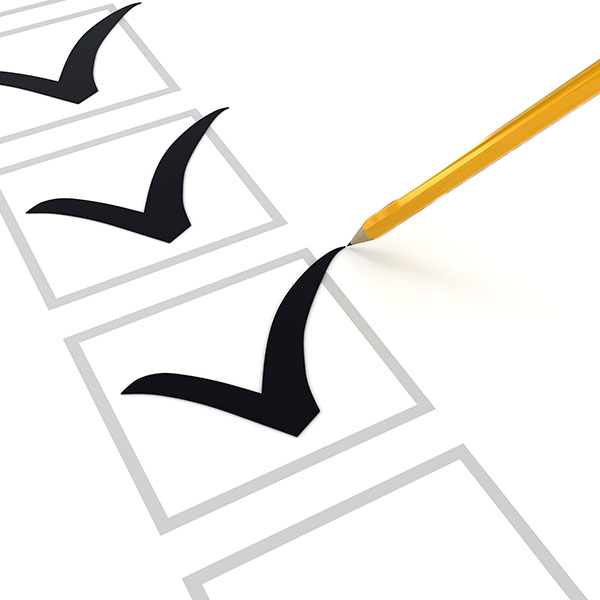 At Elliott-McElwee, Inc. we strive for 100% satisfaction in everything we do. We value your opinion and invite you to tell us and others about your experience with us. Please take a few moments to tell us what you think by leaving us a review here on our website or on any of these popular review sites or social networks.
Read what other customers have said about us.

All trademarks or brands on this page are registered by their respective owner and are not affiliated with our company, nor do they endorse or sponsor our products or services.
Reviews of
Elliott-McElwee, Inc.
(Based on 35 rated reviews)
11-Jul-2019
Rey: I wanted to send you a quick note of thanks for helping us out with the AC issue. Your attention and promptness were greatly appreciated. Your staff, Joseph and his guys on Wednesday and Dean on Thursday, were extremely professional and courteous. A pleasure dealing with your company. I will strongly recommend you to anyone that asks. Thanks again.
28-May-2019
Elliott-McElwee, Inc.,
We would like to extend our appreciation for the prompt service call when our AC went down on 5/17/2019 and the follow up repair on 5/23/2019. A special thanks to Dean for his professionalism and follow up.
A thank you also to Denise and Trish who were polite and courteous at all times.
Sincerely,
13-May-2019
Product or service reviewed: New Gas Furnace and Air Conditioning Unit
We can't say enough about how pleased we are with the service provided by the Elliott-McElwee team. Trish at the office was always courteous and helpful. Rey, Vice President, came to our home and provided a very fair estimate and then followed through with a most excellent financing plan. On the day of installation, a team of 4, led by Byron Mendoza showed up on time and began working right away. The team led by Byron was Brandon, Keni and Ryan. It was impressive to witness how well they all worked together. They made sure that they always wore foot coverings when they came into our home. They always maintained clean work areas during the installation and at the end of the job. These gentlemen were competent, professional and were always polite and courteous. We will definitely recommend your company and look forward to future services.
Michael and Susan
Somers Point, NJ
03-Dec-2018
We can't express how much we appreciate the quality of our Air Conditioning & Furnace units and to Byron & Brandon for the outstanding work that they did. They answered all the questions i had and were professionals and Knowledgeable about both units. we are beyond satisfied and hope top continue to be loyal customers.
Thank you all,
16-Oct-2018
Dear Rey,
I just wanted to thank you and your crew for a job well done! From the estimate down to the actual installation, everything was completely professional. Your crew was clean, courteous and quickly completed the job. We will happily recommend your company. You have exceeded our expectations!
Thanks so much!
11-Oct-2018
I was very happy with the responsiveness and quality of your and the crew's work on my AC system. Looking forward to our new relationship. I would especially like to compliment the work of Byron and his crew; they were very friending, competent and professional.
02-Oct-2018
Product or service reviewed: Heater and condenser with new lines
I can see why many customers use Elliot- McElwee for there needs. From Rey to Byron and Alvin to Brandon and Keni they all worked as a TEAM. No two jobs are alike and these gentlemen did, whatever it took, to get the job done right. What a core value this company has. I would definitely recommend.
03-Jun-2018
Product or service reviewed: Capacitor
Our central air went out an hour before a party this weekend. I called and they were able to get the part for me on a Saturday night and we were back in business within an hour. Great service and it's easy to see why this company is so successful. Five stars!!
15-Nov-2017
Product or service reviewed: Heater Repair
Our heater malfunctioned on a very cold night. Devon came promptly and was thorough and professional. Don followed up the next business day with a needed part and further troubleshooting to fix the heater. He was knowledgeable, professional, persistent, and explained the issue in a clear way.
29-Oct-2017
Product or service reviewed: Heater (gas) & Hot Water Heater
Rey, a manager, was excellent to work with during the purchase & financing of the transaction. Able to answer all questions or concerns. Alvin & Joseph, the technician and apprentice, who did the installation job were respectful, knowledgeable and worked hard each of the two days it took to complete the work. They are the " A Team" and I will be requesting them when we need to replace the air conditioning unit & duct work. Kudos to all.
Elizabeth Dworsky
Northfield, NJ
15-Jul-2017
Product or service reviewed: Air conditioner
Devon was very respectful and knowledgeable, he is a credit to the Elliott McElwee team.
17-Jun-2017
Woke up with no air conditioning on a 90 degree weather. A technician came within an hour. Justin gave me some options. I opted to replace it, but we were leaving for vacation in 48 hours. Can you believe it. In one day I had a brand new air conditioner. Thank you Ray!
17-Jun-2017
We are very pleased with Elliot-McElwee from Rey, the VicePresident, to Tara in the office, to the technicians on the job, namely Dean, Mike and Byron. Everyone was very courteous and friendly. The work was neatly done in a timely manner.
17-Jun-2017
Just wanted to tell you how much I appreciated your offers last night. I know you have after hours but it just was comforting to know that you reached out!Thx so much!
17-Jun-2017
Alvin and Joe came to our home to install a new a/c condenser and coil. They were prompt, professional and friendly, provided excellent customer care and even cleaned the job site before they left. I would highly recommend Elliott-McElwee for any heating or air conditioning job.
17-Jun-2017
Byron & Joe were professional and safety minded throughout the installation. They put down matting to protect my floors and cleaned up thoroughly. After testing the system they took the time to review the system and its operation with me. I highly recommend them!
17-Jun-2017
We have been using Elliott-McElwee for over 15 years for both service and new installations. They have always been dependable, courteous, and, most importantly, they know their business. Many of my neighbors have switched over to Elliott-McElwee and they are very happy customers too!
17-Jun-2017
Jason was right on time. Very well mannered. He did a very professional job. I will continue to call EMI in the future.
28-Apr-2017
Product or service reviewed: Air condenser, coil
Alvin and Joe came to our home to install a new air conditioning condenser and coil. They arrived on time, were very professional and friendly, cleaned up when the job was completed, we would highly recommend this company.
James and Karen
Galloway, New Jersey
17-Oct-2016
Product or service reviewed: geo repair
Their tech came out the next day to replace a leaky valve on my 21-year old geo. He was very knowledgeable in working with the old piping. In fact, Gary did the original install of the heat pumps in my home about 38 years ago!
17-Aug-2016
Product or service reviewed: Central air conditioner
Ray, and his crew were the most professional workers I have ever met. These men were polite, clean efficient,expertizee was their game. They new the system inside out, crawled in small spaces to fit the units properly GREAT,GREAT,GREAT . the office staff, and whole organization have been very helpful to my needs. I bought 2 air-conditioning units in one week, for two different condo. They were great both times. Came early to finish job, and stayed late to finish, both times. I recommend this company fully. Gina SECRST
17-Jul-2016
Product or service reviewed: New furnace & A/C unit
They did an amazing job! Our A/C broke in the middle of summer, and they were quick to come out and replace the unit and our furnace all in one day. We were also very happy with the price and quality of work we received. Thank you!!!!
Danielle C
Mays Landing, NJ
07-Jul-2016
Product or service reviewed: Heating and air condition unit
Very happy with the estimate, installation and service. Price was fair. Rey, Eric and assistant were five star. Happy to have this company work in my home.
07-Jul-2016
Product or service reviewed: Heating and Air Conditioning System
It was a pleasure to work with Ray. He was willing to meet with us on the weekend as we requested and was very prompt with all appointments and emails. He made recommendations for products that fit our budget as well as our heating and cooling needs and set up installation to accommodate our schedule. The installers arrived on time, finished work on time, showed us how the system was installed, set up the programmable Wi-Fi thermostat and showed us how to operate it. We were happy to use this company and would definitely choose them again.
30-Jun-2016
Product or service reviewed: Bryant Coastguard Two Stage Air Conditioner - Mode
Great customer service. Honest and dependable. Always on time with call backs and appointments. They are there when they say they will be and its great to be able to plan my day based on that. New air conditioner installation was flawlessly installed by Joe and Alvin (hope names are correct). Rey was superb to deal with on the purchase. What nice young men! I would highly recommend McKelwee, their sales, service and installation personnel and workmanship.
24-Jun-2016
Product or service reviewed: replaced transformer etc.
The company is wonderful to call. When they say they will be there they are! I highly recommend Elliott McElwee.
catherine marinucci
Linwood, NJ
19-May-2016
Rey and the team, Thank you so much for all of your hard work and patience installing all go our new mechanicals. We really appreciate your professional and helpful attitude/work.
13-May-2016
Product or service reviewed: Two Heaters, Two Air Conditioners, Service
After talking with friends and hearing good reports from this company, I received a quote and decided to have Elliot-McElwee install two(2) NEW Heaters and two(2) NEW Central Air Conditioner Units in my home. They arrived, as scheduled, on time and all the employees did excellent work with the installation and also cleaning up after they had completed the installation. Before they left, they showed me how the new systems worked with the New thermostats. All the employees were very polite and professional. I would recommend Elliot-McElwee to anyone.
Robert H.
Egg Harbor Township, NJ
12-May-2016
Rey and Gary, The installers did a great job. Eric and Joseph (and another guy who's name I didn't get). They were respectful and on time and very friendly. Weren't bothered by my crazy dogs either. Rey was on time for the estimate, quick with proposals and helpful with I was trying to get SJ Gas to run a line to my house. He was also very patient with my questions. My friend Gayle Eaves and her sister were in to talk to you about their mother's account a few months back. She told me how nice you were to them...taking the time to listen and then telling them about your own mother. All these little things make the difference. They mean a lot to customers. They made me comfortable with my decision to choose Elliott McElwee. Thank you,
12-May-2016
Product or service reviewed: Furnace Repair
I just want to extend a special thank you to Gary McElwee for having someone get to my house in Ventnor during blizzard conditions to get the heat running again.
19-Apr-2016
Product or service reviewed: Bryant Home Comfort System
Exemplary service from start to finish. It is still pleasant to be surprised that there are people who deliver on the promise of quality service delivered by first rate people. Rey, Erik and Alvin ---- well done.
Karl J. Rohrbacher
Egg Harbor Township, NJ 08234
04-Mar-2016
Product or service reviewed: Bryant geothermal equipment
Thank u Eric, Alvin and of course Rey 4 making this a Great experience. Glad I chose your company.
Sharon Dortort
Northfield, NJ
01-Feb-2016
Product or service reviewed: Install of new Bryant GT Series Geothermal w/ back
Gary , Rey, Erik, Alvin and crew, Thank you very much for the excellent, professional service in diagnosing problem, explaining pros and cons in layman's terms, recommending options (and not pushing larger size units) and installing unit, upgrading electrical, providing Wifi thermostat, and also correcting a few items on unit in the attic. You all were very prompt from service call one hour after problem, to next morning meeting to discuss options, to helping with order the following day, and scheduling install on MLK holiday, plus FedEx'g out of stock needed part to finish job on Tuesday and explaining all necessary info to me re unit and thermostat. My wife and I were relieved, extremely pleased with new unit, and totally impressed with the professional and courteous service. Would recommend to anyone in the area. Well done! Ed & Dori
20-Jan-2016
Product or service reviewed: Bryant model 986TB gas furnace
Gary & Ray-thanks for the great job done by Erik & Mike in removing our old heater & installing our new gas furnace during this extreme cold weather.They were both efficient and very professional as have been all of your technicians we have dealt with in the past.As always we highly recommend Elliott-McElwee to friends & family for all their heating and air conditioning needs. thanks again, Skip & Aimee
10-Dec-2015
Product or service reviewed: Repair and installation of new equipment
Good Morning Rey, Here are some thoughts we wanted to pass along to you and your company! Thanks again for an outstanding job! Mary and Wayne Dealing with Elliott- McElwee, Inc. was truly a positive experience. Major repairs and installation of new equipment were completed on time and within budget - there were no surprises! It was a pleasure dealing with courteous and professional technicians and staff. In addition, our home was left in immaculate condition upon completion of the project. We highly recommend Elliott-McElwee, Inc.
Mary and Wayne Maguire
Ocean City, NY